Amelia Island Boat Club (AIBC) is now Carefree Boat Club of Amelia Island. We are a private membership club that offers a convenient, hassle-free alternative to traditional boating. We offer a variety of luxury boats so that our members and rental clients can maximize their time on the water. Select a boat from our upgraded fleet that best suits your needs and leave your cares onshore. We'll get everything prepared for your voyage and handle the boat's cleaning and maintenance upon your return.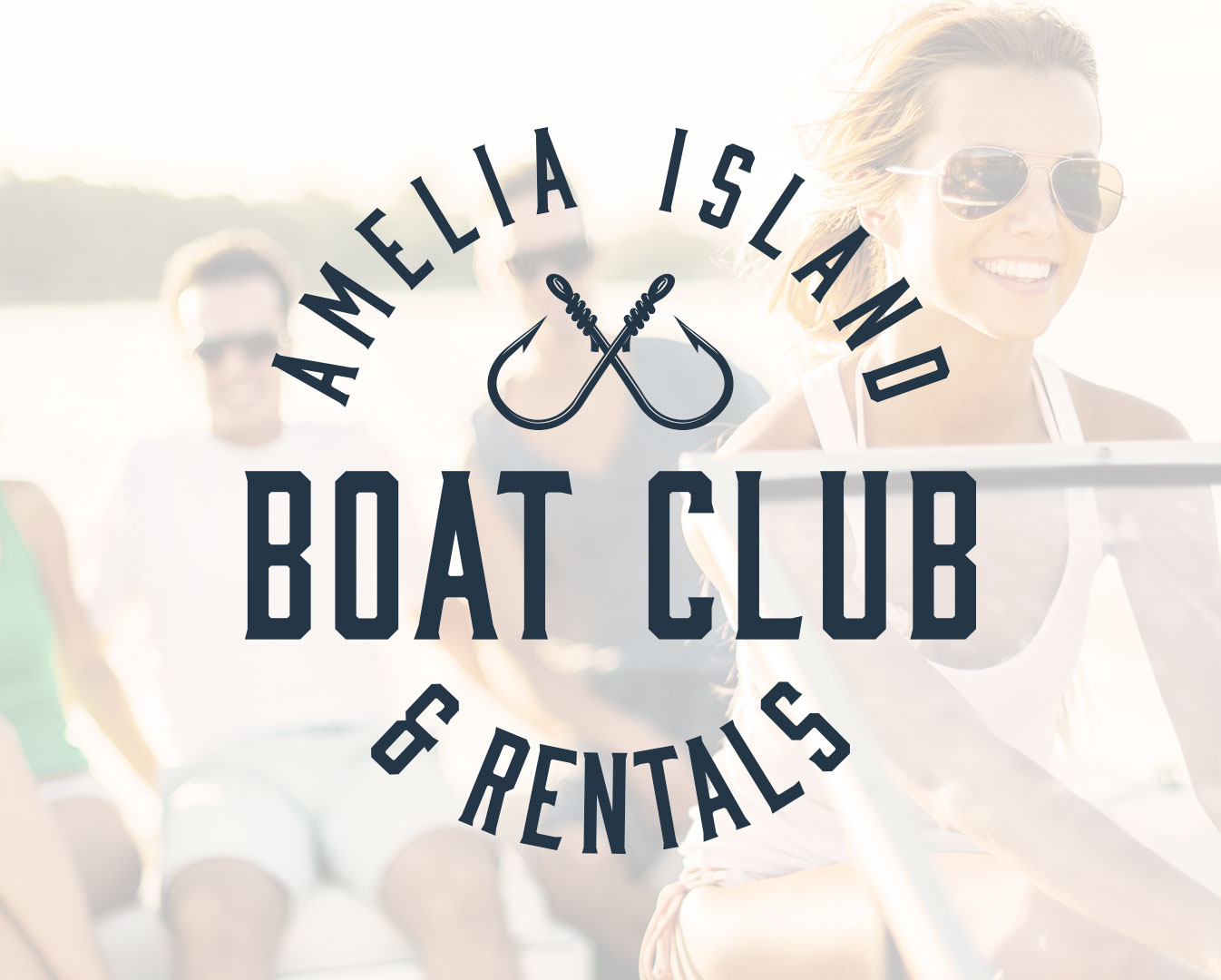 Along with AIBC's private boat club membership, we also offer boat and pontoon rentals for non-members. Whether you're cruising for dolphins and other area wildlife, fishing the backwaters for that keeper red, or taking in the sights of Cumberland Island and Fort Clinch, Amelia Island Boat Rental has a boating experience for you! If you're not comfortable navigating the waters surrounding Amelia Island and would like a private tour of the area, we're happy to provide a captain for your boat rental. Just sit back and enjoy the ride as you experience Amelia Island by water. AIBC makes boating around Amelia Island easy, fun, and convenient.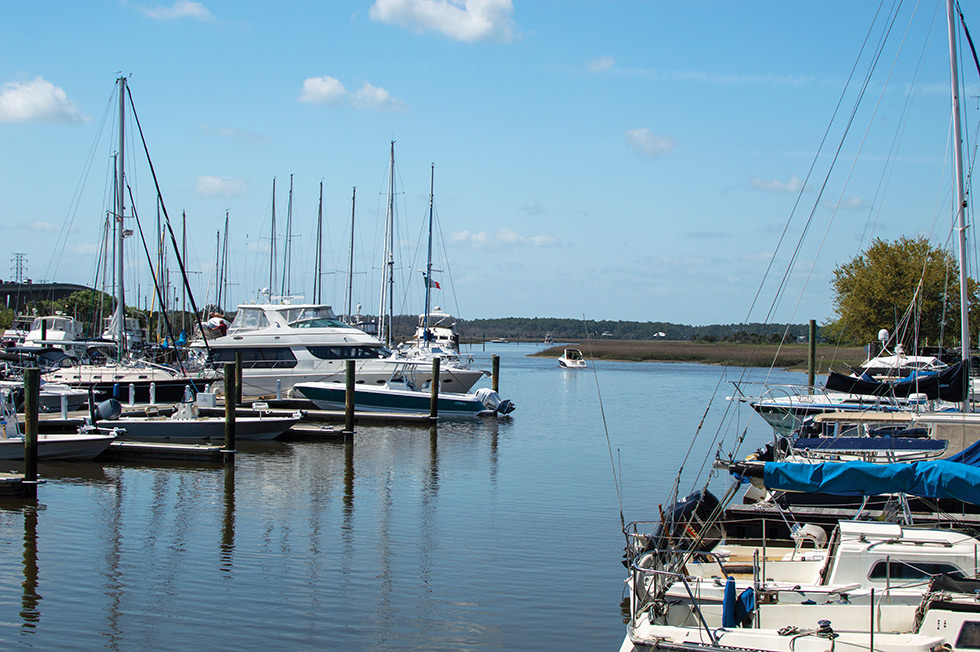 Interested in buying a boat? Amelia Island Boat Sales offers new and pre-owned boats, making Amelia Island Boats your one-stop-shop for boating in the Amelia Island and Fernandina Beach area. We also offer the very popular 365 Try-Before-You-Buy Program. Contact us to learn more! 
Membership with Carefree Boat Club is much more affordable than boat ownership. For less than a typical boat payment, you can enjoy the water for a fraction of the cost of purchasing and maintaining a boat. You'll save time, too! While boat owners are spending time getting their boat into and out of the water, fueled, and cleaned up; you'll be free to spend that time on the water because we take care of everything for you. All you have to do is show up on the dock with a sense of fun in one hand, and a sense of adventure in the other. We'll do the rest!
Captain Membership
Full boating access 6 days per week
4 reservations on the calendar at any time
Holiday access
Whether you are one of our warmly welcomed island visitors or a beloved local who hasn't yet decided on club membership, we offer boat and WaveRunner rentals so you can enjoy maximum time on the water. Forget the pain of towing a boat on vacation and loading up all your gear. Let AIBC handle the hassles while you enjoy boating!
Want the ultimate worry-free boating experience? AIBC can provide a captain to handle the driving while you kick back, relax, and take in all of the sights. We provide the boats, you provide the fun! Boating experience and/or a boater's certificate is required to rent a boat or WaveRunner from AIBC. RESERVATIONS ARE REQUIRED so call us to schedule today!
Fleet
Half Day (4 Hours)
Full Day (8 Hours)
Pontoon

90HP Yamaha, 10 person capacity, Bimini Top, GPS/Fishfinder, Bluetooth Stereo

$419
$659
Center Console Fishing Boat

135HP Honda, 6 person capacity, Bimini Top, GPS/Fishfinder, VHF, Bluetooth Stereo

$419
$659
Fishing Pontoon

115HP Suzuki, 11 adult capacity, Bimini Top, Bluetooth Stereo, Changing Room

$419
$659
Captain Services Available
Driving the Boat for You – Subject to availability and must be scheduled in advance.
STATE LAW – Operators must have completed and passed a Boater Safety Course (click the link below for the course) w/ verification. Click the button below to complete the online course (approximate time to complete is 3 to 4 hours), then provide verification of passed completion with photo ID to rent from AIBC. All rental customers must be 25 years of age to enter into a rental agreement with AIBC. Persons under the age of 25 must be accompanied by a legal guardian 25 years of age or older.
Operators/Renters must have a valid Driver's License and current Credit Card to rent.
Rental Days: Tuesday – Sunday 
Rentals Include Coast Guard Safety Equipment
4 Hour Minimum on Boat Rentals
Call for Holiday Rates
*Rental Rates Subject to Change Without Notice*
Our fleet of top-of-the-line boats at Carefree Boat Club are boats you'd like to own- minus all of the inconvenience, of course. Our quality boats are well maintained and stored at the Amelia Island Marina's D Dock, ready for use upon your arrival. With watercraft and accessories suited to every boating variety, you can enjoy the flexibility of a new adventure every weekend… or every single day! Thanks to the time you'll save on boat handling and maintenance, you can experience multiple adventures on an assortment of watercraft. When you boat with us, you'll enjoy the flexibility of a well-built fleet, the convenience of having the boat prepped for your excursion, and the freedom to leave the boat handling to us when you return. You'll be off to your next island adventure with no wasted time.
What Is A Boat Club?
A boat club is a private, members-only club, much like that of a golf or tennis club. For a fraction of the cost of owning a boat, you will enjoy a fleet of top of the line boats. The club boats are for the use of the club members, their family and invited guests. As a member you have unlimited use of the fleet. Also as a member of the club, we provide all the water toys – complimentary kneeboards, tubes, skis and life-jackets. You just show up to share priceless memories with your family and friends, and we handle the rest.
What Are The Advantages Of Boat Club Membership Compared To Boat Ownership?
When you compare the 10% down payment, monthly payments and interest amounts of a boat (don't forget the trailer expense), storage fees (slip, slip hoist and trailer), on-going and seasonal maintenance, insurance, registration tags and taxes (boat and trailer), life-jackets, toys (kneeboards, skis and tubes), and outfitting the boat with an anchor, bumpers, dock lines, covers and etc., when boat owners compare to the cost of club membership, the club is less expensive and comes with none of the hassles. With club membership, you have more financial freedom and time to actually enjoy not one, but a variety of boats and WaveRunners.
Can Family Members Or Friends Share A Membership?
Membership is defined as an individual or spousal couple. Shared memberships inhibit boat availability for all other members. Boat availability is of utmost importance, and we strive to protect that.
How Do I Reserve A Boat?
Reservations are scheduled using our online reservation system and may be made up to 45 days in advance of an outing date. Reservations are revolving. As soon as you use or cancel one reservation, you get another right back. In addition, you are not limited to the number of times you may use a boat.
What If I Want To Make A Last Minute, Same-day Reservation?
When making a same-day reservation, a minimum of four (4) hours notice, with a Club representative's knowledge and acceptance, is required between a reservation and the actual time of boat usage. Such reservations are required to be called in and may not be made online.
What Hours Are The Boats Available?
A boat outing shall be set-out below, and are subject to change with notice:
Summer Hours from April 1st to October 31st (determined by daylight savings)
Morning Outing 9:00am to 1:00pm
Afternoon Outing 2:00pm to 6:00pm (and progress to 7pm as daylight permits). As daylight becomes less, time will decrease back to
Winter Hours
Winter Hours are from November 1st to March 31st (determined by daylight savings)
Day Outing – 9:00am to 5pm
Note:  No boat may be reserved after the latest evening return time or overnight. We reserve the right to cancel reservations due to any just cause or inclement weather at any time.
How Do I Know I Will Be Guaranteed A Boat? How Difficult Is It To Reserve A Boat?
Boat Clubs are not a new concept. It's been proven, boat clubs have been able to accommodate 97%+ of all boat reservation requests. The earlier you make your reservation (convenient online reservation system you control), the more likely you'll get your boat of choice.
What If I Have Little To No Experience In Operating A Boat?
No problem! We require and provide all boaters, experienced and inexperienced, on-the-water boating instruction. If you would like additional training, the Captain's services are available for private rates. We want you to be comfortable operating the various boats of the fleet, as one boat is not equal to another.
What Type Of Insurance Is Provided Or Must Club Members Provide Their Own Coverage?
As a club member, you are covered under the club's insurance policy as long as you are not in violation of AIBC's Rules or Florida Boating Laws.
Are There Any Hidden Expenses?
Members are responsible for dues, fuel, and all damage repairs to boats and/or equipment. Members may also be assessed fees for not following specified rules.
Are Pets Allowed?
Pets are allowed on designated pet-friendly boats only.
May We Visit The Club And Check Out The Fleet Before We Join?
Absolutely! Tours are strongly encouraged and are scheduled by appointment only. We'd love the opportunity to share more about the club with you. Please call or email us to schedule your tour of the Boat Club today.
Who may rent/operate a boats?
Must be 25 years old
A boater certification must be obtained by clicking this link and completing the required course FLORIDA BOATER SAFETY COURSE
I am not a boat club member, may I rent a boat?
Yes, a boat may be rented to an individual if he/she is not a boat club member. As long as he/she has boating experience and is born before January 1, 1988 with a valid driver's license, and is at least 25 years of age with a boater certificate and valid driver's license.
Is boating experience necessary to rent a boat?
Yes! Previous boating experience is required to rent a boat, and it is strongly suggested to complete the boater certificate course as noted above. Amelia Boat Club has the right not to rent to anyone that does not have a boater's certificate or boating experience in tidal waters.
What types of boats do you offer?
Please see BOATS on this website.
What are the rental rates?
Please see RENTALS on this website.
What is the minimum amount of time I may rent a boat?
A boat must be rented for a minimum of 4 hours. A full day rental is a minimum of 8 hours.
Are life-jackets provided?
Are dogs allowed on the boats?
Is fishing allowed on the boats?
Fishing is permitted on our Pioneer Center Console fishing boats ONLY. You will need a fishing license. AIBC does not issue fishing licenses.
Is food and beverage allowed on the boat?
Yes, but NO GLASS containers and NO GRILLS. If we find evidence of glass or grilling on a boat, you will be charged a minimum $50 fee.
Do you provide a captain for the boat?
A captain is not provided; however, if you would like a captain we can arrange that for you. Captains are not guaranteed and are subject to availability.
Do the boats have radios?
Most boats have am/fm radios and BlueTooth capability. All boats are equipped with VHF radios.
Is fuel provided?
Renters pay for the fuel that they use.  
How do I schedule a rental?
Call 904.775.5427 to schedule your boat/WaveRunner rental.  RESERVATIONS ARE REQUIRED FOR ALL RENTALS. It is suggested to schedule your reservation at least 1 day in advance if reserving during the week,  and 2 to 3 days in advance if trying to schedule for the weekend. The sooner you know your schedule and reserve a boat/WaveRunner, the more options you'll have to accommodate your party. 
What if I need to cancel my reservation?
Contact Boat Club within 24 hours of your scheduled reservation and we will provide you with the options of moving your reservation to another date (schedule permitting) or cancel all together. If you do not contact the office to cancel or reschedule your reservation at all, your reservation is void and a $100.00 No Call No Show Fee will be charged. No credit or partial credit will be provided for returning a boat/WaveRunner to the marina before the scheduled return time.
What do I do if I have a reservation and there is bad weather?
If there is inclement weather (storms with high winds, lightening and thunder) at the time of your reservation, you will be provided the option to reschedule. Amelia Boat Club will not provide refunds for rain or cold weather.
What if I'm late for my reservation?
If you are more than 30 minutes late for your scheduled reservation and our office has not heard from you, your reservation will be canceled w/o a credit. If you are running late and we are aware of it, no problem, we will hold your reservation. However, you will not be allotted additional time to your reservation. For example, if your reservation is 2 to 6 and you don't arrive until 3, the boat/WaveRunner is still due back at 6.
What if I'm late returning the boat and my rental time has expired?
If you are late returning the boat, you will be charged $50 for every 15 minutes the boat is not at the dock – NO EXCEPTIONS!
Am I responsible for cleaning the boat?
The boat is provided to you clean and you are required to return it as such – all trash removed. We will clean and sanitize the boat for the next usage. If you return the boat dirty and it requires additional cleaning above and beyond normal usage, you will be charged a minimum $50 cleaning fee. If the boat is returned "trashed", you will be charged a minimum $100 cleaning fee.
May I keep a boat over night?
No, boats may not be retained after dusk; this includes overnight.
Are the boats in the water or do I need to trailer the vessel?
All boats are in the water at the marina, and do not require trailering.
May I trailer the boat to another location?
No boat may be trailered to another location.